Grey Laura Engineered Quartz Worktops For Kitchen
Brand VIPO
Product origin China
Size 3200x1600mm/3000x1500mm/3000x1400mm/2500x1400mm
Thickness 12mm/15mm/20mm/30mm
Item PG3222
Warranty 10years
Materials 93% Natural quartz grid & Epoxy resin
Features Durable
Finished Customized
Applicaton Kitchen,Bathroom,Countertops,Vanitytops,benchtop,Furniture,House,Villa,Apartment,Project
If you're always experimenting in the kitchen, quartz countertop is a great facility to have in your laboratory.
This material can be variant, doesn't look like your usual countertop model, but quartz surface does that job and more durable.
This elegant material will give you lifetime care.
Grey Laura Engineered Quartz Worktops For Kitchen
PRODUCT FEATURES
Product Details:
Brand:

VIPO

Size:

3200x1600mm/3000x1500mm/3000x1400mm/2500x1400mm

Application:

Kitchen,Bathroom,Countertops,Vanitytops,benchtop,Furniture,

House,Villa,Apartment,Project,and so on...

Thinkness:

12mm/15mm/20mm/30mm/customer setting...

Product Type:

Quartz

Item No.:

PG3222

Product Name:

Grey Laura

Warranty:

10years

Materials:

93% Natural quartz grid & Epoxy resin

Features:

Durable

Finished:

Customized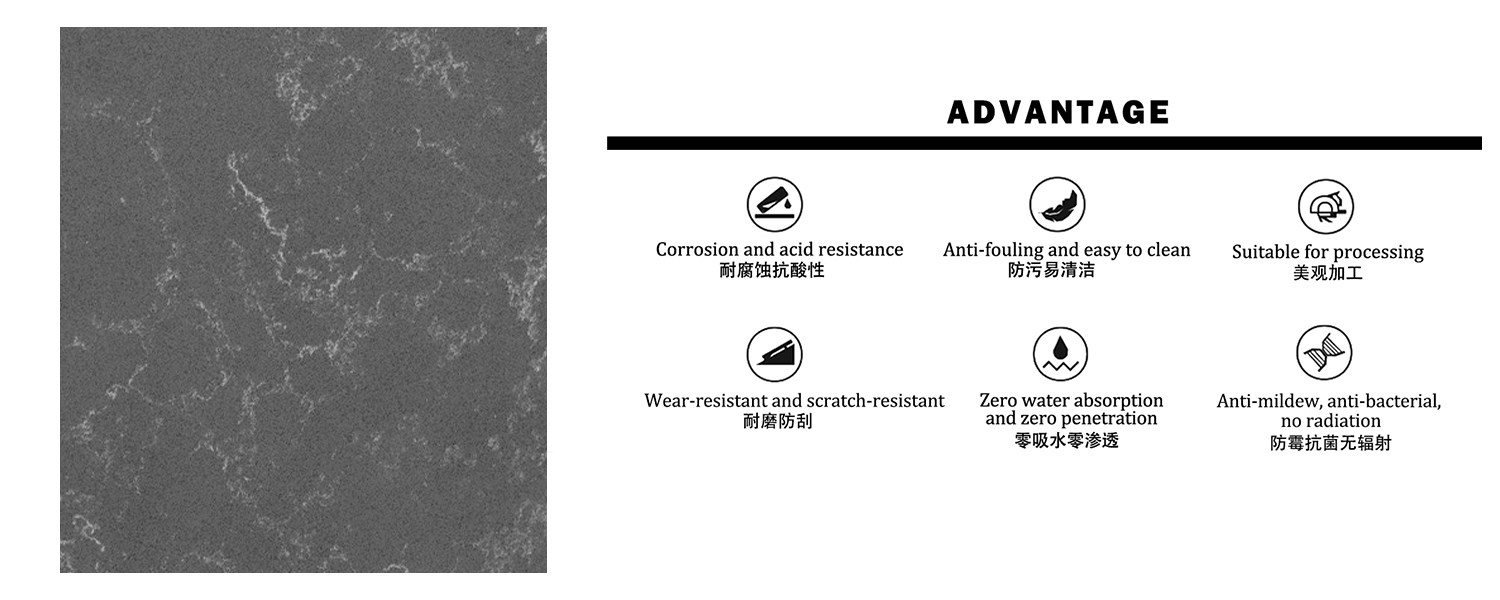 Let me talk about the features of a beautiful and practical kitchen countertop.
1. Hygiene: Waterproof and mildew proof, only need to wipe lightly for oily and sewage stains;
2. Service life: the service life of the countertop is related to human factors and its own quality;
3. High temperature resistance: The cooking behavior that occurs in the stove area requires the countertop to be resistant to high temperatures.
For Dinning room
Why use quartz stone slabs to make dining tables?
Quartz stone dining tables are widely used, and are usually used for home dining tables.
Quartz stone is used in the bar counters and dining tables of tea restaurants, coffee shops, and western restaurants. Quartz stone has the following physical properties: scratch-free, environmentally friendly, anti-dirty, simple maintenance, fire-resistant and flame-retardant, harmless and non-radiation. The above physical properties are very suitable for the production of dining tables.
At the same time, the corners of the quartz stone can be rounded, which is safer for users of all ages.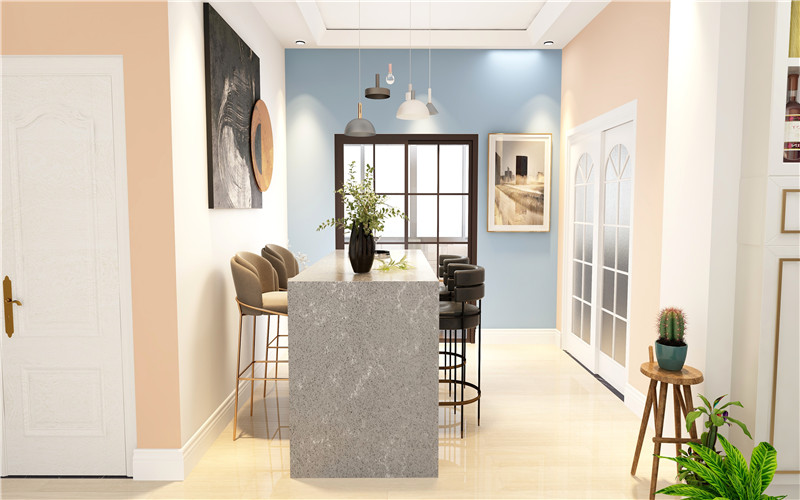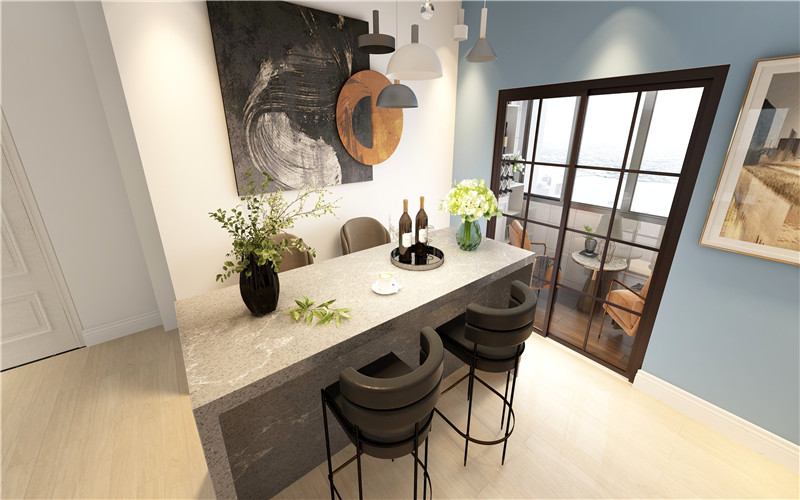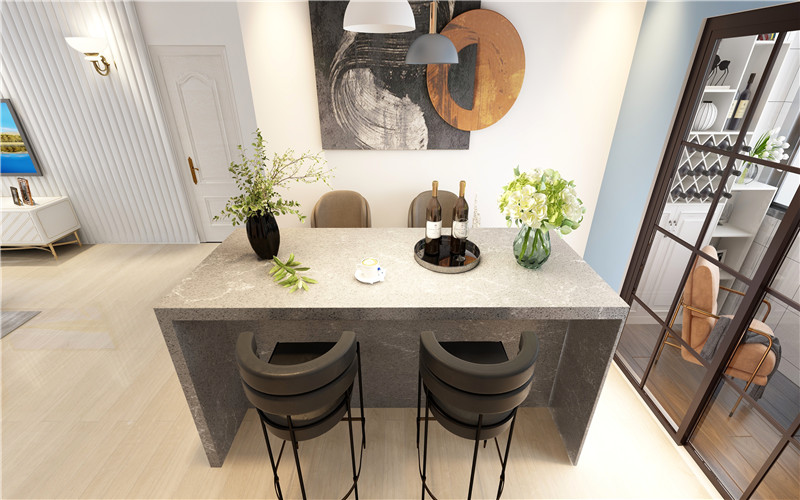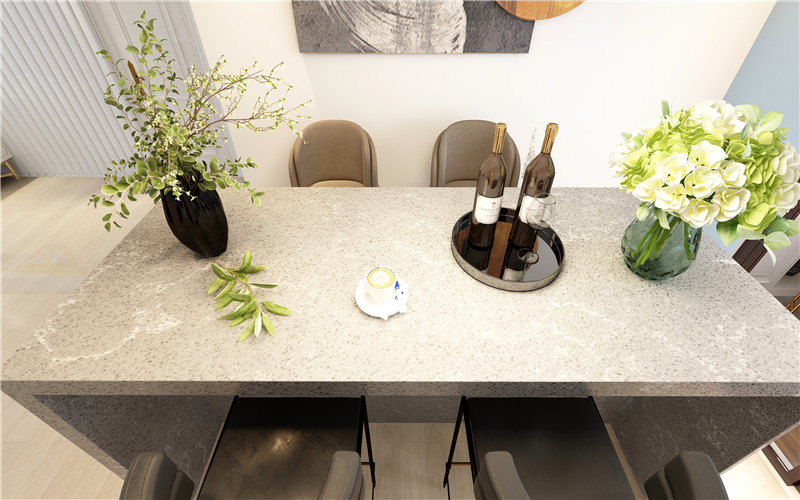 Because the air in the bathroom is relatively humid, the water stains accumulated on the bathroom countertop are easy to breed bacteria, and the structure of the quartz stone material itself is very tight, and the stone surface has no holes, so the bacteria in the bathroom cannot enter the interior of the countertop.
Bacteria grow. If fingerprints and stains adhere to the quartz stone countertop, don't worry too much, it is easier to clean! Because the texture of the surface is relatively smooth, there are no pores, and the water in the bathroom will not penetrate. Use clean water, hand sanitizer, shower gel and other flexible cleaning products to scrub it.
┄┄┄┄┄┄┄┄┄┄┄┄┄┄┄┄┄┄┄┄┄┄┄┄┄┄┄┄┄┄┄┄┄┄┄┄┄┄┄┄┄┄┄┄┄┄┄┄┄┄┄┄┄┄┄┄┄┄┄┄┄┄┄┄┄┄┄┄┄┄┄┄┄┄┄┄┄┄┄┄┄┄┄┄┄┄┄┄┄┄┄┄┄┄┄┄┄┄┄┄┄┄┄┄
For Bathroom
Why use quartz stone as bathroom countertops?
Quartz stone countertops should be the most common material for bathroom cabinets and bathroom countertops. Because the bathroom environment is humid and the furniture material has high requirements for moisture resistance, not all countertops are suitable for bathroom cabinets. 1. Durable. Quartz stone is very durable, which is very important in the bathroom, because it may be exposed to acidic substances, which may affect other materials such as natural stone or wood. Quartz stone can resist cracking, chipping and scratching. 2. Anti-bacterial. The quartz stone countertop is non-porous, so it is not easy to stain, so it is not easy to grow bacteria and viruses, which is very important in the humid environment of the bathroom. 3. Easy to install and less maintenance. Quartz stone countertops are easy to install and repair, and the cleaning method for quartz stone countertops is simple. Only soap and water are needed for cleaning.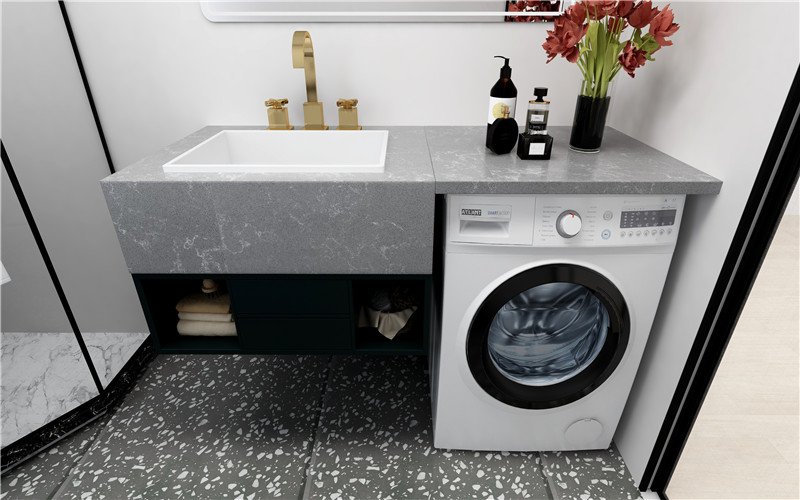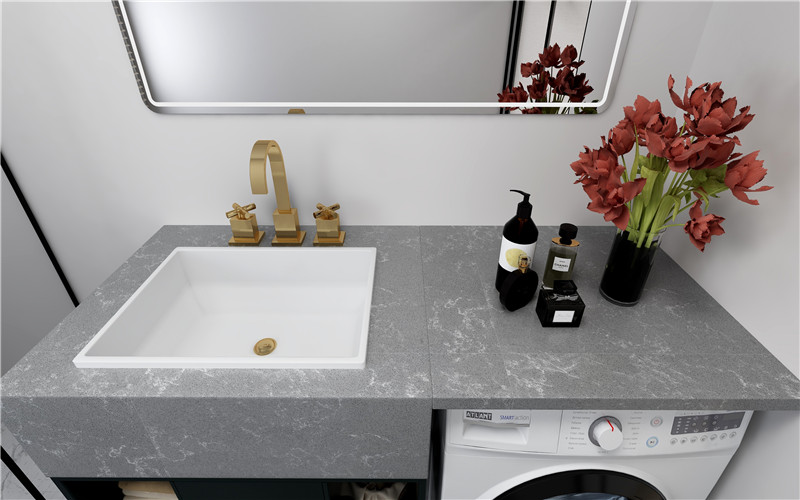 Package(Conventional loading method):
| | | | |
| --- | --- | --- | --- |
| Thickness: | Piece per pallet | Pallets per container | Piece per container |
| 12mm | 20 | 7 | 140 |
| 15mm | 17 | 7 | 119 |
| 20mm | 14 | 7 | 98 |
| 30mm | 9 | 7 | 63 |
About Quartz
Quartz is one of the most abundant minerals in the earth's continental crust.Quartz is a mineral that has been used in the making of kitchen and bath countertops for many decades.This is one of the top countertop materials that is purchased amongst builders, contractors, and homeowners alongside marble and granite.
Since quartz is one of the most durable minerals on the planet, you can bet that your quartz countertops will have a very long lifespan as long as you take good care of them.

The application of quartz stone
Can be widely used in public buildings (hotels, restaurants, banks, hospitals, exhibitions, laboratories, etc.)

Can be widely used in the field of family decoration (kitchen table, wash table, kitchen and bathroom wall, table, tea table, window sill, door cover, etc.).
The advantages of quartz stone
The surface is durable and bright: compact structure, no microhole, no water absorption, strong anti-fouling, the daily condiments in the cabinet can not penetrate, after precise polishing treatment, the surface of the product is easy to clean and take care of, can maintain lasting luster, bright as new.

Scratch not flower: the product surface hardness is higher than the general iron, can be placed on the table any household items. (but should avoid diamond, sandpaper, hard alloy and other high hardness items scraping the table)

Resistance to dirt: quartz stone table has a high level of no pore structure, water absorption rate is only 0.03%, enough to prove that the material basically no penetration phenomenon, every time after the use of the table with water or neutral detergent to wash the table clean.

Anti-aging, no fading: the aging phenomenon of the material can not be seen at normal temperature; Not under strong sunlight for perennial irradiation, color does not change too much.

Non-toxic no radiation: the authority of the state health organization for the demonstration of non-toxic health materials, can be directly in contact with food.

The maintenance of quartz stone:
do not put high temperature or hot pot directly or long put on the table: directly from the stove or oven, microwave oven to take down the hot pot, hot pot or other high temperature utensils and utensils will bring damage to the table.
The operation should try to avoid using sharp items to scratch the table: no matter what kind of table to choose, should be on the cutting board cutting food, in addition to avoid leaving knife marks, damage the blade, but also can do better cleaning and hygiene.
The table as far as possible to keep dry: keep the table clean, as far as possible not to soak the table for a long time or water, keep the table clean and dry.
Compare with the traditional building material such as ceramics, engineered stone not only function is diversiform, color is rich, application scope is more extensive, but is non-toxic, low radioactive, flame retardant, non-sticky oil, no pollution, anti-bacterial and anti-mildew, abrasion resistance, impact resistance, easy maintenance, easy to fabricate. Engineered stone technology originate
...more