The Unique Benefits of Quartz Countertops: Making Your Kitchen Stand Out
05-04-2023
Are you tired of bland and boring kitchen countertops? Look no further than quartz countertops! Made from engineered stone, these surfaces offer a unique combination of durability, beauty, and versatility that sets them apart from other countertop materials.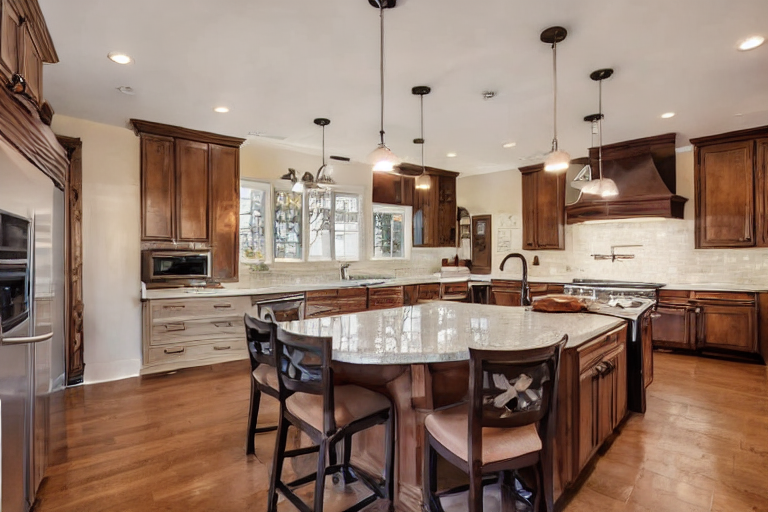 One of the key benefits of quartz countertops is their ability to complement any kitchen design. Whether you prefer a traditional, modern, or eclectic aesthetic, quartz surfaces come in a variety of colors, patterns, and finishes to suit your style. From sleek black slabs to elegant white quartz, there's a quartz countertop for every taste.
But it's not just about looks - quartz is also a practical choice for busy kitchens. Because it's a non-porous material, it resists stains and bacteria growth, making it a hygienic and low-maintenance option for food preparation. And with its high resistance to heat, scratches, and impacts, you can count on your quartz countertop to withstand the wear and tear of daily use.
Plus, quartz slabs can be custom-fabricated to fit any kitchen layout and design, giving you the flexibility to create a one-of-a-kind look for your space. Whether you want a waterfall edge, integrated sink, or custom-shaped island, quartz countertops can be tailored to your specific needs.
In short, if you want to elevate your kitchen design and create a functional and beautiful space, quartz countertops are the way to go. So why settle for ordinary when you can have extraordinary? Upgrade your kitchen with quartz and enjoy the benefits for years to come.