Daily delivery 2021.08.05 X 2 containers
06-08-2021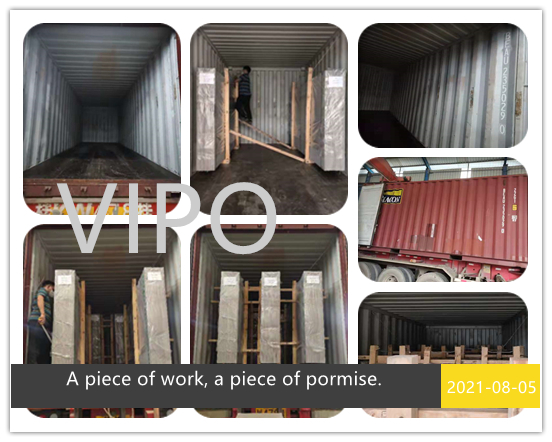 The service tenet of our company is: A piece of work, a piece of pormise.
In order to ensure the interests of the guests, in the loading service, we strive for perfection.
VIPO Daily delivery ------ 2021.08.05
2021.08.15 VIPO --2 containers of 1500X3200mm quartz cargo were shipped to foreign country.
About the loading process:
①The container arrived at the factory and was ready to be loaded the quartz slabs.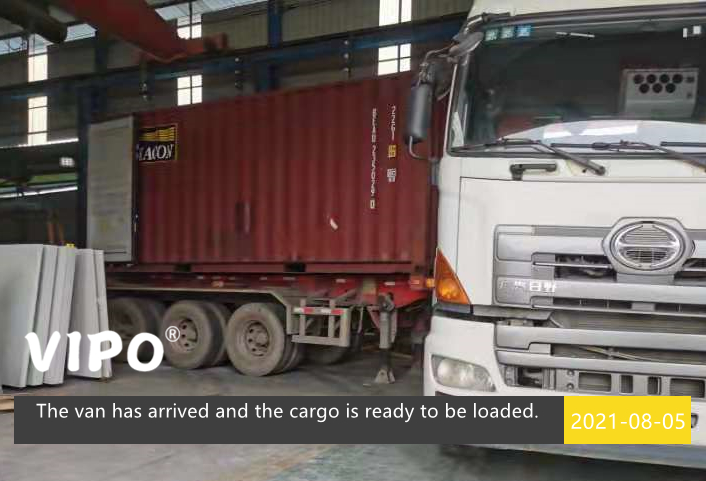 ②Check whether the container is in good condition and check whether the container is clean.
-------This step can ensure that the container is tidy, the goods are intact, and the customs clearance is smooth.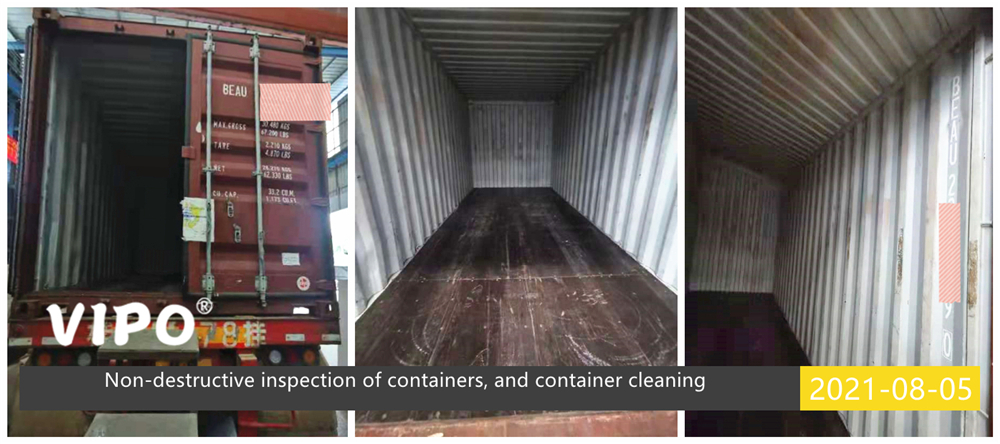 ③Carful loading procedures to en sure that the goods can be delivered to the destination firmly.
Our workers will carefully and firmly load each pallet into the container.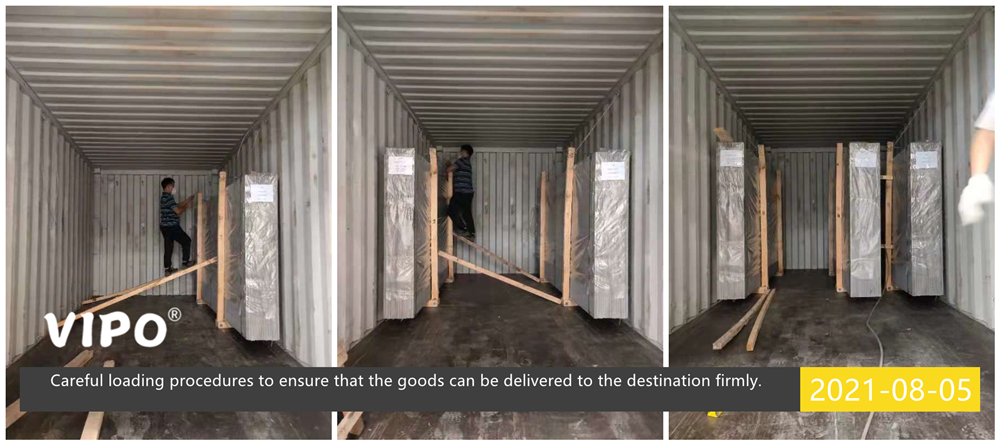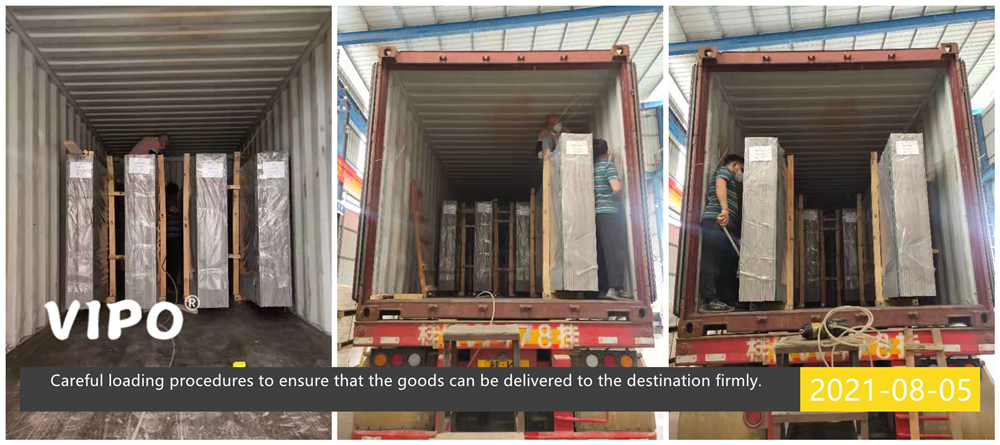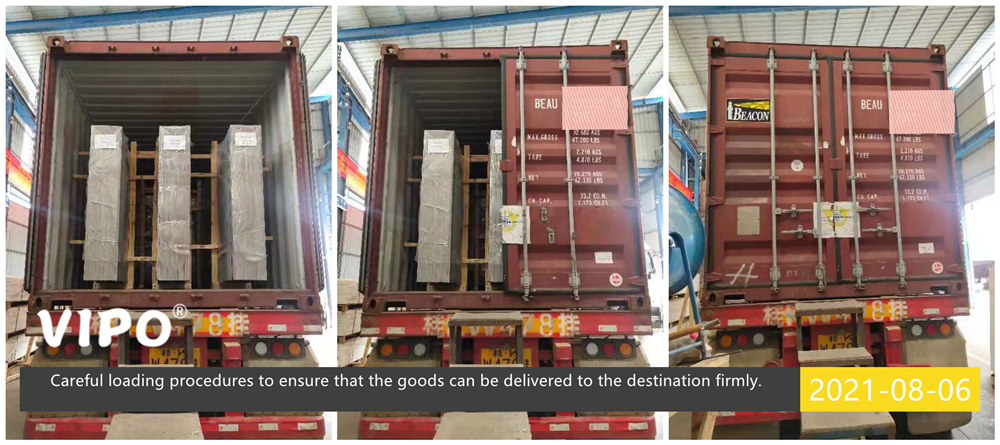 We take pictures of every container loaded. In addition to being able to better supervise the quality and efficiency of loading in our factory, we can also ensure the rights and interests of our customers.
After the loading, we will send back the customers who need the loading photos as soon as possible, so that the customers can know the status of their goods more clearly.
(If you have any questions about quartz and terrazzo, welcome to contact us, we will try our best to answer your questions.)