Factory

As a reliable engineered quartz factory, Vipostone used unique technology to make the grain transparent, make base color pure, and make water absorption rate down to 0.1%. These product have highly resistant to pressure and wear more skid, which is a good choice for home!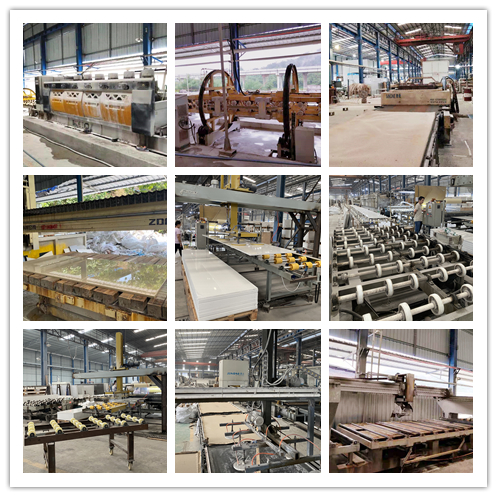 (Machinery and equipment of the VIPO factory )

With good performances of Wear - resistance and anti - fouling, engineered quartz stone become the best decorating choice of cabinets, kitchen countertop, benchtops,furniture,shopping malls and airport!